A Medical Intuitive Assessment is booked on-line, done at a distance. A detailed report is e-mailed to you with a follow-up consultation available in person, by phone or Skype.
In order to do a Medical Intuitive Assessment all that is needed is the following information with your payment:
Permission
Payment
Full name
Birth date
E-mail address
Phone number
Health issues, past, present and future becomes apparent during the complete assessment therefore NO information about your symptoms or diagnosis are needed.
Payment Methods
Credit card, Interact e-transfer, certified check and cash payment are available.Choose from the PAYPAL payment options to the right for payment with credit cards. Send an e-transfer to stephanie@intuneholistics.com to pay directly from your on-line banking. Contact Stephanie to send a certified check.
When your payment is received you will be contacted by email. Please allow six to eight business days for your report results. At this time you will also be contacted again for your follow-up consultation appointment.
You will receive a confirmation that your payment has been received, thank-you!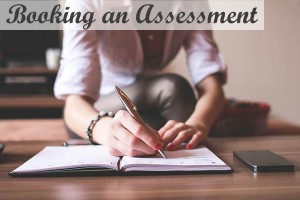 Complete Medical Intuitive Assessment
The following services are available for animals and pets too!
The assessment and report include a description of the clients energy balance. Energy balance is the relationship of the mind and body connection. It is how the mind relates to the body and how well we understand this information.
An assessment brings to awareness all energy blocks or areas of "congested energy " in the body. This is a reflection in the energy body of what is malfunctioning in the physical body.
An assessment includes a full review of all emotional and mental blocks. Most often events from early in life, or even from past lives may be stored as trauma. These memories remain in the energetic body and are felt as blocked energy. The memories of events can be identified in a Medical Intuitive assessment with a details on how to be resolved. When resolved in the mind and body, those similar situations or memories no longer cause an emotional reaction.
A full chakra assessment (Seven major energetic intake centers) is also provided. This assessment provides specific information that assists in the optimal functioning at each chakra or energy center which are necessary for our well-being. For more information and a self-quiz to see how well your chakras are functioning please see the resources section.
Finally a section of recommendations – This can be anything from having a check-up by a Medical Doctor, Chiropractor or a Naturopathic Doctor. Recommendations can be made toward personal or psychological evaluation through a qualified individual. There are also beneficial recommendations including nutritional advice or a life-style change. Whatever is considered to be of value toward well-being will be offered in this section.
A follow-up consultation between Stephanie and the client is approximately one to one and a half hours long by phone or in person. This begins a holistic healing process for the client connecting awareness in the body, mind and spirit. Clients are then able to work on their health related issue from physical, mental and emotional levels which speed the process of healing and recovery.
45 Minute Consultations
This is an option to assess a specific issue.  It includes information about one energy block in question from a physical, emotional and mental perspective and recommendations which include any relevant information for your benefit. This is is a 45 minute appointment in person or by phone or Skype.